THE MOST TRUSTED HOME INSPECTOR IN YUCCA VALLEY, PALM SPRINGS AND BEYOND
NOW PROVIDING TERMITE INSPECTIONS WITH CALIBUGS
The most trusted home inspector in Yucca Valley Palm Springs Joshua Tree 29 Palms Desert Hot Springs Palm Desert Cathedral City Coachella Morongo Valley Banning Beaumont Victorville Rancho Mirage Indio Riverside La Quinta Temecula San Bernardino Apple Valley Blythe Calimesa Canyon Lake Corona Eastvale Hemet Indian Wells Jurupa Valley Lake Elsinore Menifee Murrieta Norco Perris San Jacinto Wildomar Adelanto Angelus Oaks Barstow Big Bear Lake Bloomington Chino Chino Hills Claremont Colton Crestline Fontana Grand Terrace Hesperia Highland Joshua Tree Lake Arrowhead Loma Linda Lucerne Valley Mentone Montclair Needles Ontario Rancho Cucamonga Redlands Rialto Running Springs Upland Wrightwood Yermo Yucaipa Inaland Empire Morongo Basin Los Angeles San Diego Ventura Orange County Kern County Imperial County Santa Barbara San Luis Obispo Southern California
THE MOST PREFERRED HOME AND TERMITE INSPECTOR IN THE DESERT AREAS & BEYOND
NOW PROVIDING TERMITE INSPECTIONS WITH CALIBUGS
The most trusted home inspector in Yucca Valley Palm Springs Joshua Tree 29 Palms Desert Hot Springs Palm Desert Cathedral City Coachella Morongo Valley Banning Beaumont Victorville Rancho Mirage Indio Riverside La Quinta Temecula San Bernardino Apple Valley Blythe Calimesa Canyon Lake Corona Eastvale Hemet Indian Wells Jurupa Valley Lake Elsinore Menifee Murrieta Norco Perris San Jacinto Wildomar Adelanto Angelus Oaks Barstow Big Bear Lake Bloomington Chino Chino Hills Claremont Colton Crestline Fontana Grand Terrace Hesperia Highland Joshua Tree Lake Arrowhead Loma Linda Lucerne Valley Mentone Montclair Needles Ontario Rancho Cucamonga Redlands Rialto Running Springs Upland Wrightwood Yermo Yucaipa Inaland Empire Morongo Basin Los Angeles San Diego Ventura Orange County Kern County Imperial County Santa Barbara San Luis Obispo Southern California
People say we're
Trusted
Reliable
Honest
Detailed
Professional
We specialize in home inspections throughout all of Southern California. We evaluate and report the condition of the structure, roof, foundation, drainage, plumbing, heating system, central air-conditioning system, and more. Pool and crawl space inspections also available!
Regal inspections proudly offers termite inspections through Calibugs Termite and Pest Control. With decades serving the entire Coachella Valley and Hi-Desert areas, trust in the skilled licensed technicians available to you from Calibugs.
A property inspection is essential for those purchasing commercial real-estate. Whether retail, restaurant, hotels, or larger multi-units / apartment complexes — we've even inspected entire mobile home parks, Regal Inspections is here for you.
Experienced, insured, and certified – the most reviewed home inspector in Yucca Valley, serving all of Southern California. Regal Inspections provides the highest quality home, commercial and termite inspection services in the desert areas and beyond.
Prior to becoming an inspector, owner/operator Adan Mendoza developed over a decades worth of experience in property maintenance and restoration for property management companies and real-estate investors. His time in maintenance has given him a distinct advantage as an inspector, equipping him with natural ability to identify issues and distinguish the level of priorities to his clients .
Raised in the Morongo Basin with years spent working in homes in San Bernardino, Riverside, San Diego, Los Angeles and Orange Counties, Adan Mendoza is aware of hazards specific to the regions he services.
Along with his experience, Adan is certified by InterNACHI (International Association of Certified Home Inspectors). He's an EPA 608 certified HVAC (Heating, Ventilation and Air Conditioning) technician and certified in Quality Control under the U.S. Army Corps of Engineers.
Adan has built on his business on his reputation for honesty, integrity, and excellent quality of service across all of Southern California.
Find out why savvy real-estate investors call Regal Inspections one of their most "powerful assets" in home buying. Call Regal Inspections today to book your appointment with the best home inspector in Yucca Valley and all of Southern California.

Regal Inspections has teamed up with Calibugs Termite and Pest Control to offer termite inspections and termite treatment in the high desert. Ask about adding termite inspections to your next home inspection report.
For Immediate Booking, Call or Text: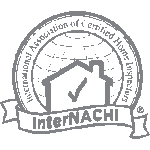 "The most professional, down-to-earth property inspector."
Adan walked us through the entire inspection line by line, and translated all the information in a very digestible and understandable way.
Adan was communicative, friendly, punctual and flexible. We needed the inspection done asap and he really worked with us and tried his best to make that happen, even through he was booked up. I highly recommend this service!
"Adan is the best in our area."
I use Adan repeatedly in my real estate business. It was only natural that I use him on my own home. He takes the time to explain his inspection with my clients to better inform them of ways to correct an issue.
Palm Springs | Joshua Tree | Victorville | San Bernardino | Riverside
Servingthe desert areas and beyond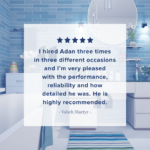 Adan is a professional. He is fair in pricing and goes to every inch of a house during inspection. We hired Adan for three possible
Read More »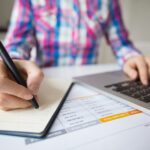 In order to get the most value out of your home inspection, it's best to begin preparing before the big day—so do your research, make
Read More »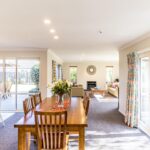 A recent client asked if it'd be worth it for them to get double-paned windows. Here are my thoughts: Pros of Double-Paned Windows: Saves money
Read More »